If you are ever in the Benton, IL, area and looking for a fun place to enjoy a casual lunch, coming to The Buzz Café is a great option. This is a locally-owned restaurant and lunch café that has been serving the community since 1998. Our café offers great service, a convenient location, and a fun atmosphere. A highlight is the top lunch menu that keeps customers coming back after all these years.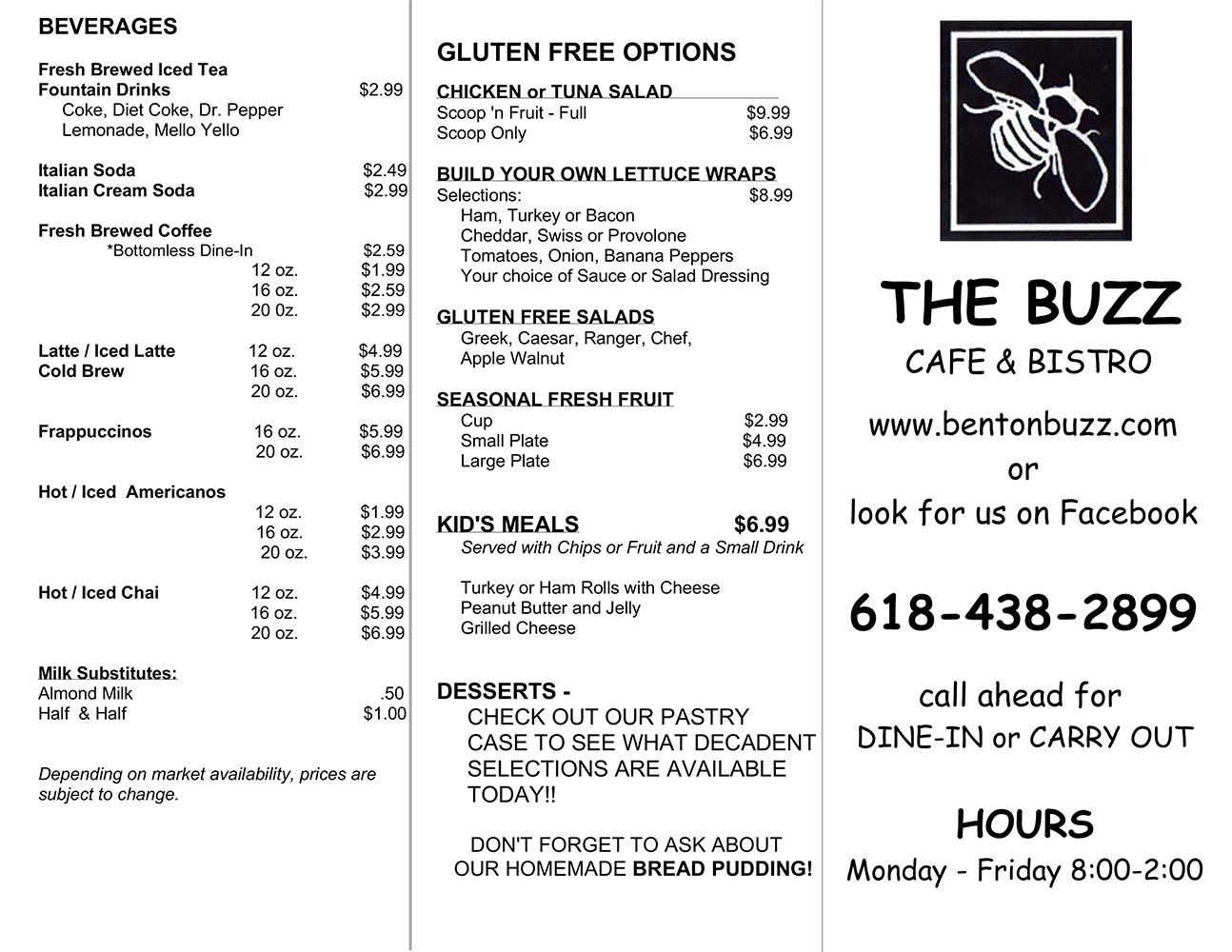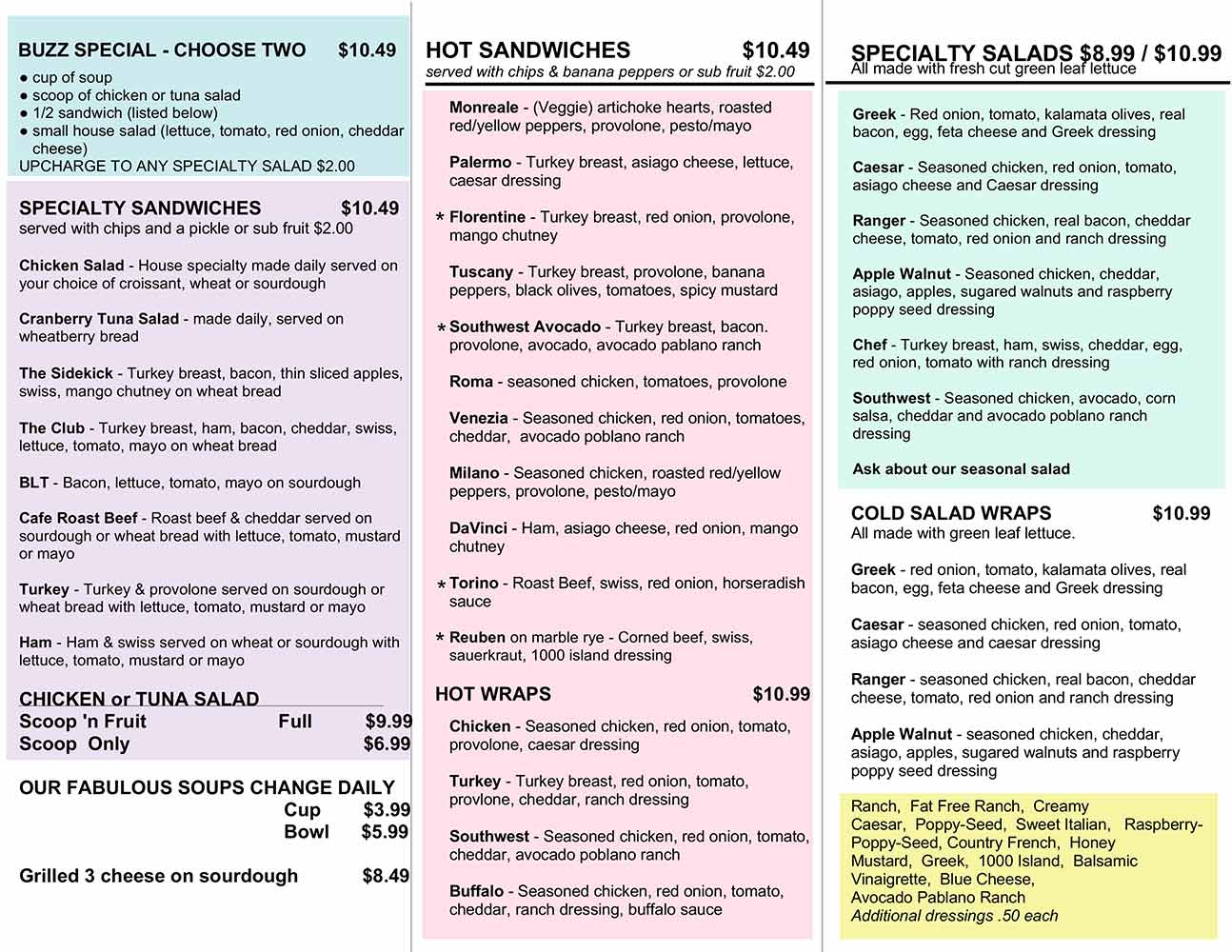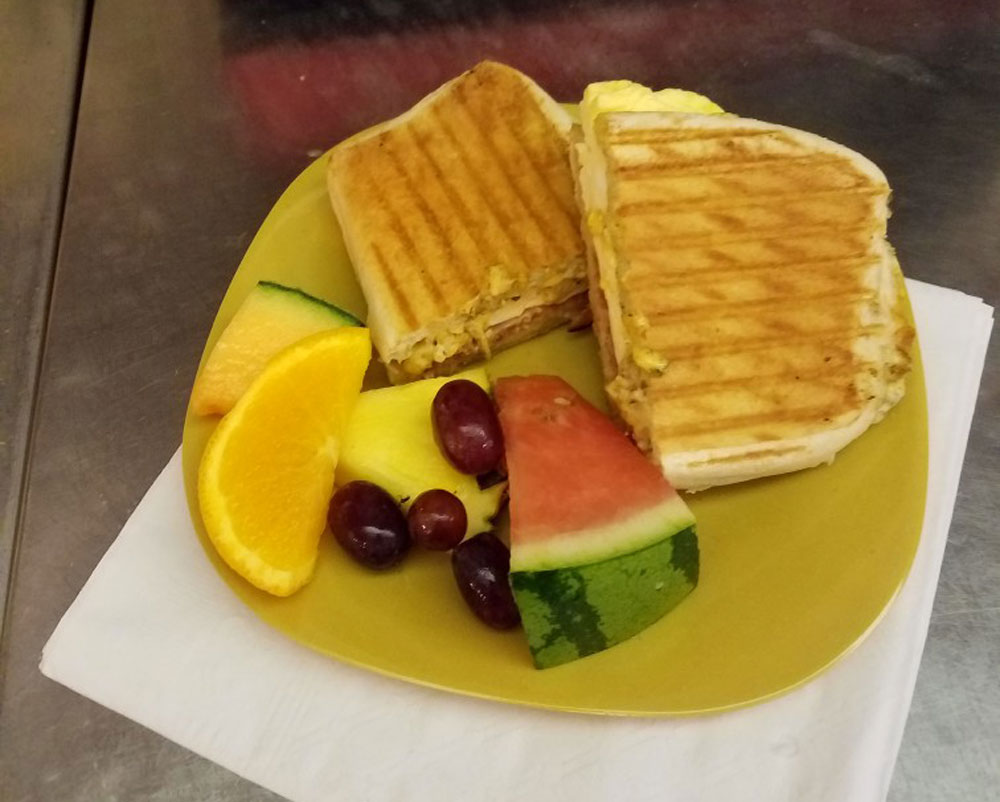 Sandwiches
If you are looking to have a relaxing breakfast along with a top cup of coffee in the Benton, IL, area, The Buzz Café is a great option, with a variety of exciting breakfast pastries on offer. These fresh pastries are delicious and can be a great way to start the day. You might also consider purchasing items to go if you are entertaining guests for a breakfast meeting. Choices include traditional pastries, scones, croissants, and a rotating selection of other breakfast items. Consider one of our delicious drinks from our beverage menu with your food!
Salads
If you would like to have a lighter lunch, The Buzz Café also offers a variety of salads. These are made with crisp and fresh vegetables and can be customized to meet your preferences. A number of salad dressings are also on offer, which can help ensure you enjoy a delicious meal.
After-Lunch Desserts
After lunch, you might be in the mood for a sweet treat. While you can still order a pastry from our breakfast menu, The Buzz Café is also known for its great bread pudding. This is made daily and can be the perfect way to end your meal.
Explore Our Lunch Options Today
For those in the Benton, IL, area that are looking to have a nice lunch out, The Buzz Café is a great place to visit. While it is known throughout the area as a top café and coffee shop, it also has a delicious lunch menu and offers a fun atmosphere. You can come to The Buzz Café during normal business hours, which are Monday through Friday from 8 am to 2 pm. You can also contact the café to learn more about the menu or place a to-go order by calling 618-438-2899.